Moving One Productivity to Substack
One Productivity relaunches with a different format but the same mission of always.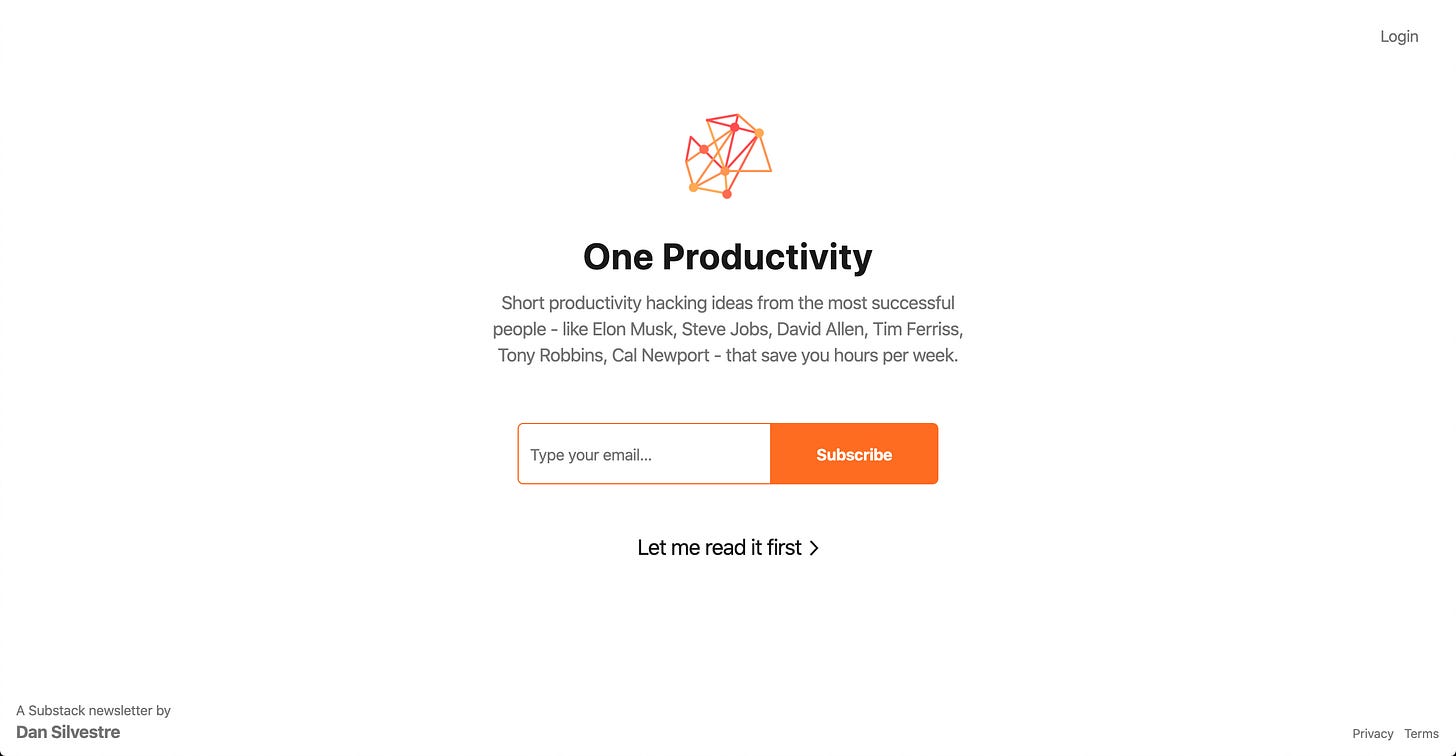 Hey,
Dan here from One Productivity.
For the last 3 years, I ran this newsletter through my own platform.
There are many advantages to running through your own platform.
But One Productivity doesn't need many of those features.
The most important thing is the quality of the content - the email you get in your inbox.
Enter Substack.
Moving One Productivity to Substack allows me to focus on what matters most - creating great content for you.
Because that has always been my mission:
To help you become more productive by sharing the absolute best productivity hacks of the web.
It's also about the community. We are all interested in becoming more effective and efficient. So you can now let me know how you feel about a particular newsletter by clicking the heart sign or leaving a comment.
---
There will also be a change in format:
Everyone will get an email on Mondays and Thursdays.

Want to become even more productive? You can subscribe for only $10 a month (or get 2 months free for $100/year) and get an email every day.
$10 seems like a good deal to me. After all, it's only two cups of coffee.
Wouldn't you trade 2 cups of coffee for productivity hacks that can 100x your productivity?
I intentionally left all posts in the first week as free. After that, it will move to the format described above.
I will reinvest profits back into this newsletter. It will help pay for servers, research, design, etc.
I appreciate your contribution.
Do you prefer to read all the productivity hacks at once? Get them here.
---
Thank you so much for your continued support.
And do let me know your thoughts on this change to Substack and in format.
Cheers
Dan ;)