Essential Slack Keyboard Shortcuts
Here are the essential keyboard shortcuts of Slack to make help you communicate faster.
You can view Slack's keyboard shortcuts at any time by pressing Command+/ (Mac) or Ctrl+/ (PC).
Here are the essential ones: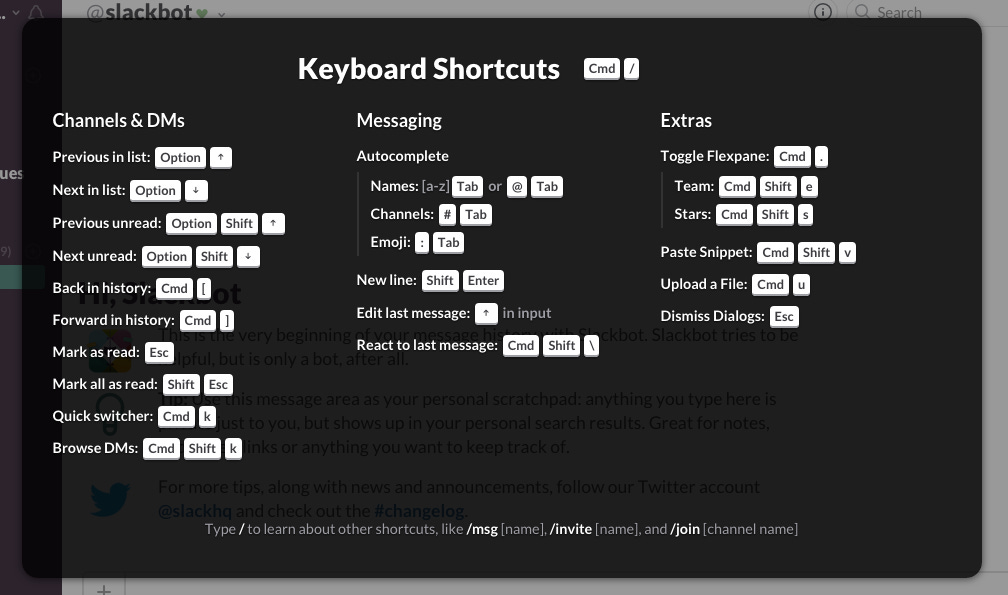 And here's the complete list of shortcuts.
Learning just a few of them - the actions you perform the most - can save your hours per week.
This post is for paid subscribers