Eisenhower Productivity Hack for Decisions
Dwight Eisenhower had an incredible ability to sustain productivity not just for weeks or months, but for decades.
He helped the U.S. win WW2 as a general and then presided over a period of generally nice prosperity as the U.S. grew post-WW2.
His most famous productivity strategy is a simple decision-making tool known as the Eisenhower Matrix.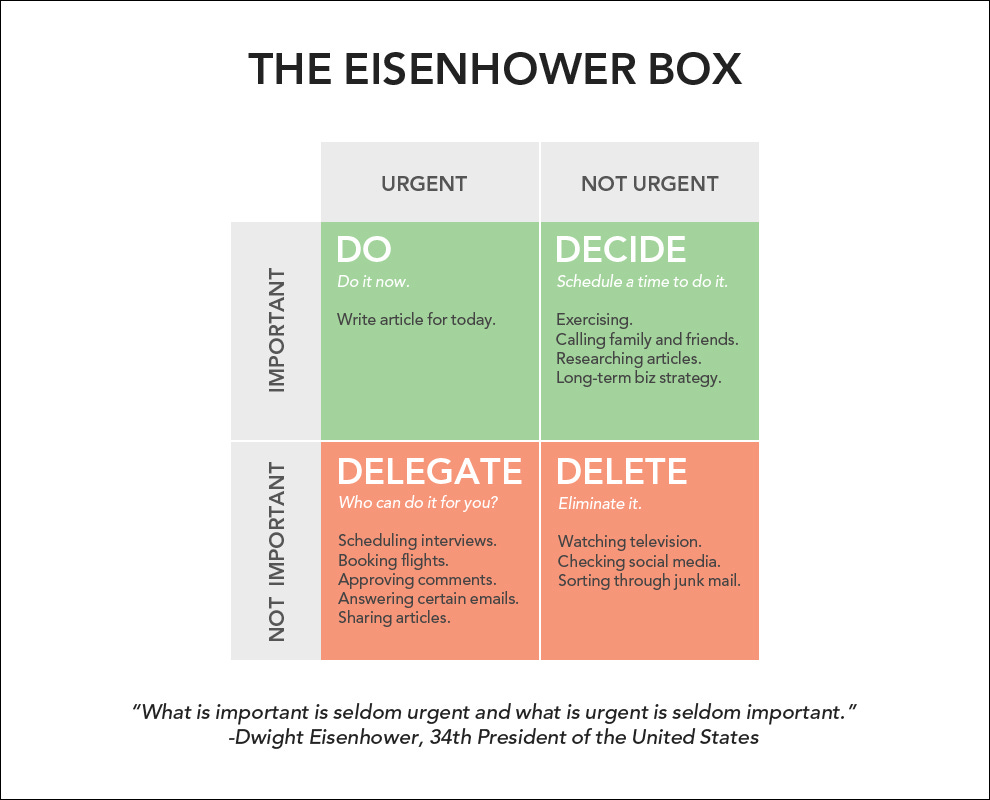 The great thing about this matrix is that it can be used for big and small plan:
Broad productivity plans:"How should I spend m…
This post is for paid subscribers